We work with clients to increase customer acquisition, reduce revenue leakages, and boost bottom line productivity.  We help solve the toughest data challenges, predict demand for products and services to improve customer satisfaction and guide operational business strategies based on knowledge and insight.
Provide an end-to-end data strategy for marketing effectiveness.  Evaluation, integration and optimization strategy for data from multiple sources: 1) CRM, 2) ERP, 3) Website Traffic, 4) Search Engines, 5) TV, Print, Social Media Campaigns and 6) Other Enterprise Applications.
Performance dashboards with real time KPI's as part of an overall analytics strategy that can be leveraged for fast, actionable insights.  Types of analytics capabilities include:
CRM Solution strategy enabling tracking and usability of each customer touch point in order to improve customer experience and organization profitability.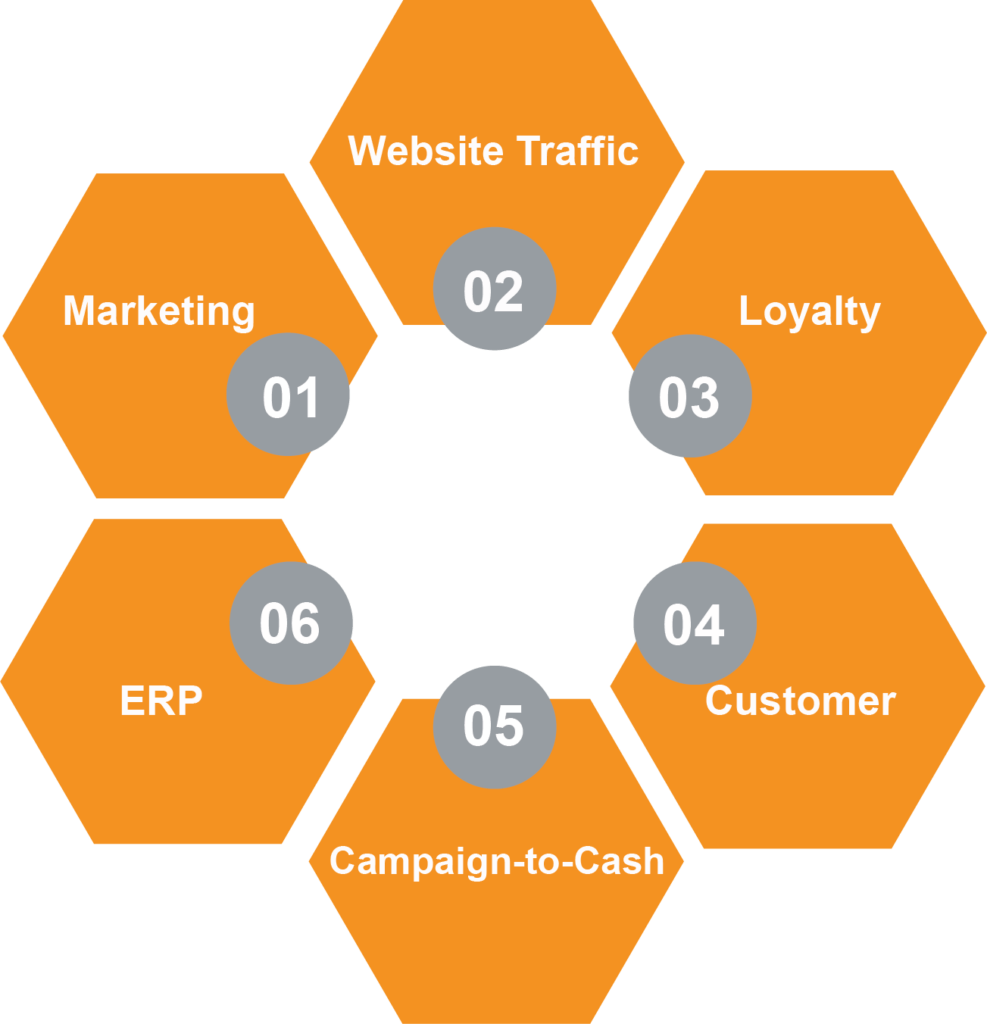 Provide tools and services that transform data into actionable insights for strategic and tactical business decision.  Our solution includes Data Mining, Data Visualization, and Dashboard Reporting.
Identifying and segmenting markets by demographic, geographic, psychographic as well as behavioral habits such as purchasing habits, likes, dislike, engagement, intent, etc.